When winter finally leaves town and spring comes in, it's hard not to get excited. Our legs get the chance to breathe tights-free, and our toes make an appearance after a very long hibernation. If you've been reading Nines to 5 for a while, you know I love me some shoes! For some reason, buying a new pair of shoes is so therapeutic. Fabulous footwear can completely transform an outfit as well as your mood.
With spring upon us, it's the perfect reason to swoon over some new shoes for the season. There are some fun styles trending this year, and the best part is there is a great variety of trends to suit just about everyone. If you need a little shoe shopping inspiration, below are some of my favorite spring trends!


Fringe
Lately, fashion has been very Western-inspired. And just when you thought you were buying too much fringe, along came sandals and heels with fringe that you just couldn't say no to. Fringe is still in, but if you want to veer a bit from the Western theme, you can still pay homage to the trend with tassel ties, as seen on
Maria on Point
.


Lace-up Shoes
As you guys already know, lace-up shoes are definitely favorites of mine lately. They're a more casual take on ballerina shoes but less extreme than the gladiator shoes of last year. Lace-ups add a perfect boho feel to a variety of spring dresses. I've shared some of my favorites below, but you can also browse
Lyst's
edit to get some spring styling ideas, as their photos often pair styles to watch for (like the right shoes and dresses).


Mules
Another must-have for spring is the mule.
WhoWhatWear
actually has dubbed 2016 as "the year of the mules." A perk to wearing mules is that you know they will be comfortable because of the low, thick heels. They also look very chic without seeming "too trendy" for everyday wear—you can dress them up or down however you'd like, which you all know I love!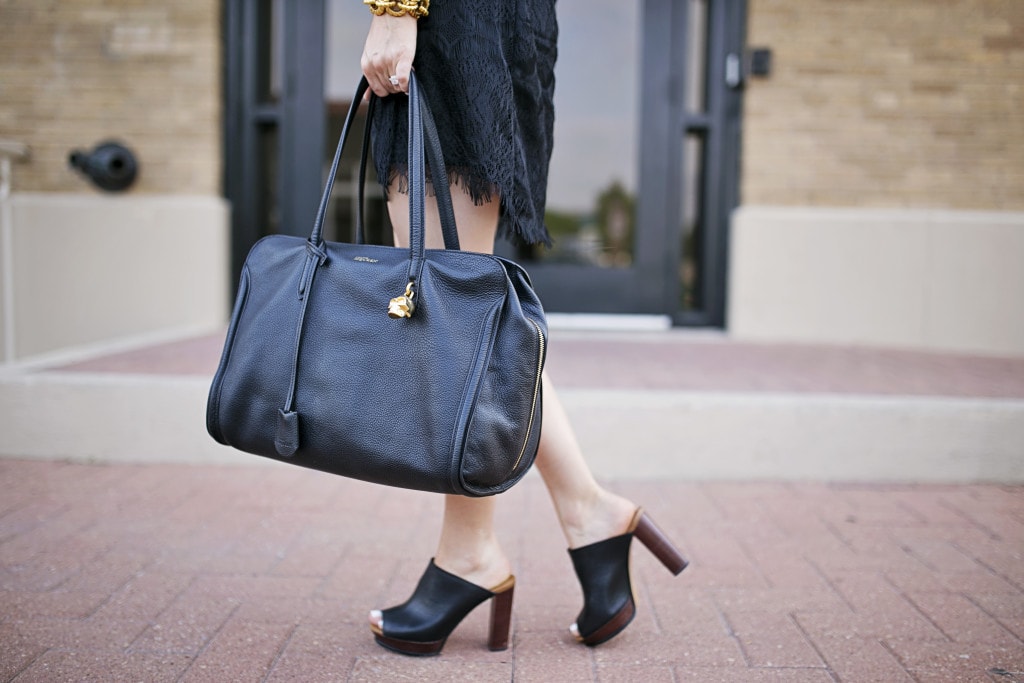 image via chronicles of frivolity


Bold Beach Sandals
Perhaps one of the best trends of all this spring is the fearless color and pattern play! Beach sandals shouldn't be boring and all kinds of bold and bright sandals with pom-poms and other playful details are trending this season. They're fun and carefree—ideal for beach days and summer vacations. I'll definitely be packing a pair of these in my bag for my trip to Mexico!

image via The Sweetest Thing
Which of these shoe trends will you be trying this spring? Do you already have some new spring shoes you've been wearing like crazy?